Are you looking for vintage-inspired sunnies for your basic day or a special occasion? Fall in love with our fashion tips inspired by all the catwalks of Fashion Weeks 2019.
Sunglasses are made for all season of the year and one of the key essentials of an outfit. Fashion Weeks all over the world are extremely popular because they set trends for next seasons and you find inspiration even in eyewear fashion. Eyerim picked best inspiration outfits with impressive sunglasses from Fashion Week in New York.
Classic 50's cat-eye sunglasses
Cat-eye glasses became very popular in the 1950s and 1960s among women and are often associated with the Beehive hairstyle and other looks of the period. Famous owners were, for example, magnifique Marilyn Monroe and Audrey Hepburn. The glory of cat-eye glasses did not go away by the years, but they came back with a stronger position than ever. These models are available at Michael Kors, Versace or Prada.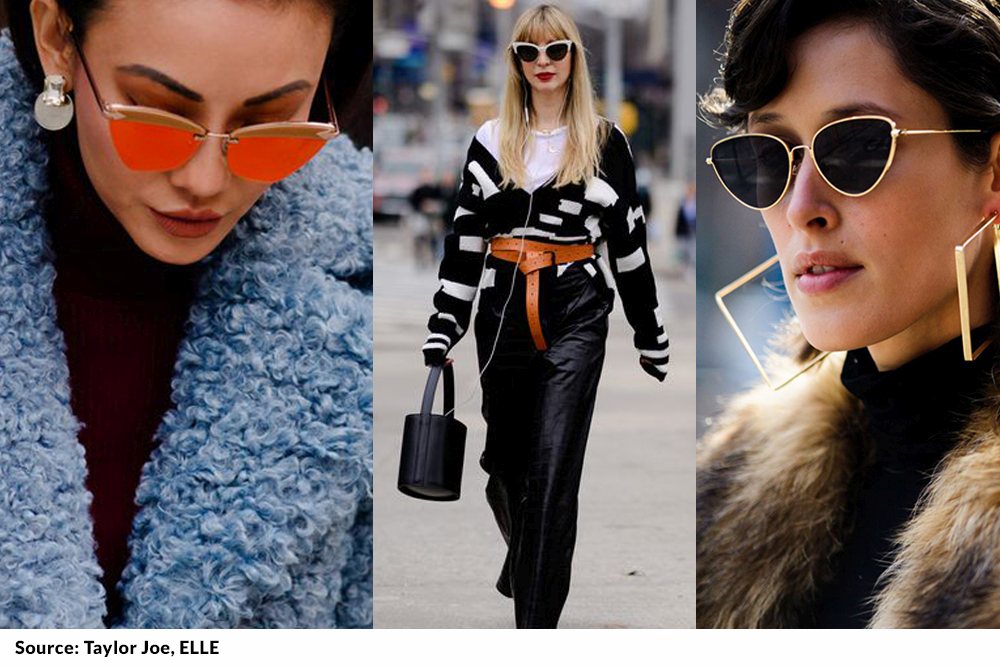 Lovable small cat-eye sunnies
Second wave of cat-eye sunglasses came in 90' but in a smaller version and you probably already have one pair of these as a kid. Celebrities like Julia Roberts, Kate Moss or Cindy Crawford were proud owners of tiny cat-eye sunnies and now, stars like Gigi Hadid (she already has her own collection with Vogue) , Rihanna and many more bring these feminine and sexy glasses back to the stage, and also to the streets of the Big Apple. These Prada sunnies are ready to wear with a smart-casual look - they'll just intensify your own specific style.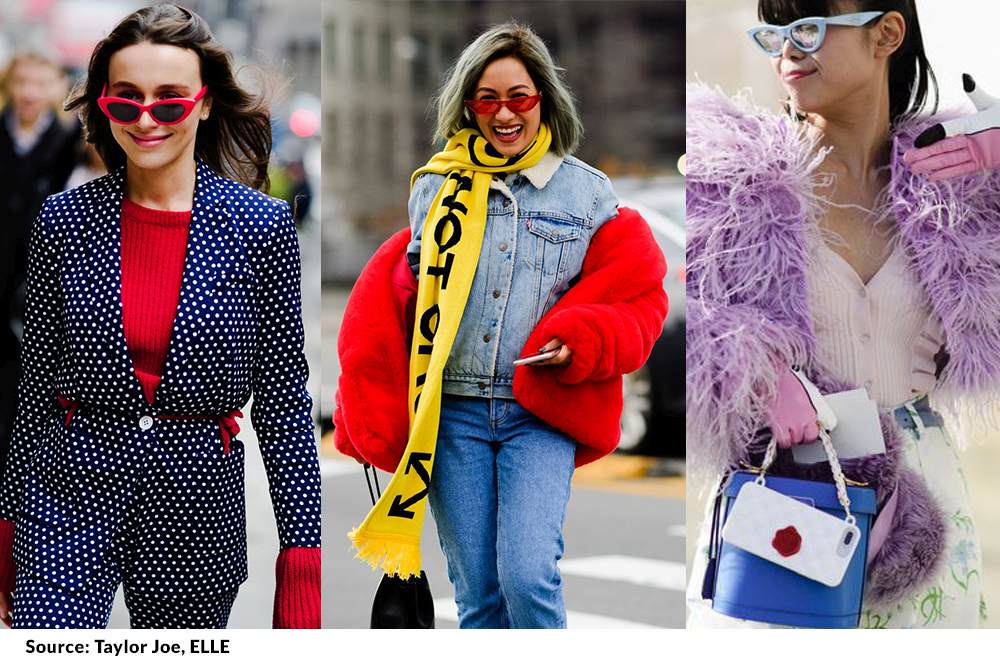 Round sunglasses - Winds of hippie
Round sunglasses are very often connected with the hippie era, but they have a well-earned position in today's eyewear trends. Hippie sunnies suits perhaps everyone, from small kiddo to a grown-up woman in the office. Round shades are easy to combinate with blazers, dresses, skirts in various patterns and materials. Find the right one for you, for example, basic one in Ray-ban Round Polarized collection or more sophisticated by Miu Miu or Moncler.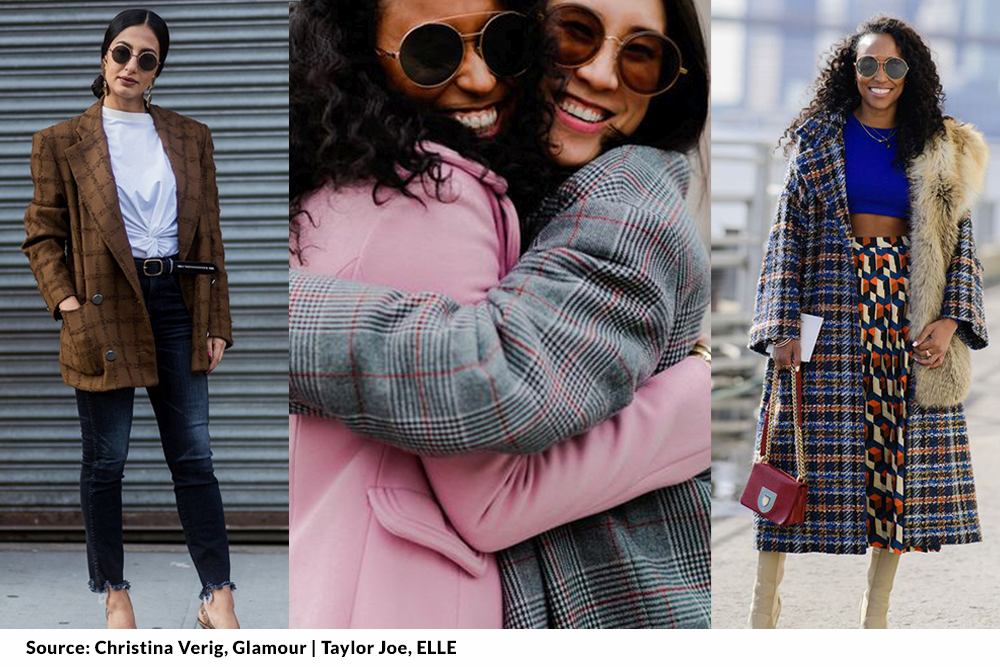 Manly vibe in square sunglasses
Along with Browline glasses, The Wayfarer was a popular eyewear style for men in the 1950s. They have a shape which goes perfectly for everyone. Quite simple frame but easily smooths into every style of the owner with every shape-face. Despite the masculine look, even women love them and wear these shades on a daily basis. One of the famous designers of square glasses is Ray-ban Wayfarer Classic with no doubt.
Kurt Cobain's favourites - oval sunglasses
The '90s were made for retro eyewear huge comeback - cat-eye shades and oval glasses. Maybe the greatest influencer was Kurt Cobain - he loved retro white plastic sunnies and wore them almost 24/7. After 24 years oval sunglasses shine on the streets again, brighten up each one's outfits, no matter of the style - casual or smart. Check out new models by Guess, Polaroid or Versace.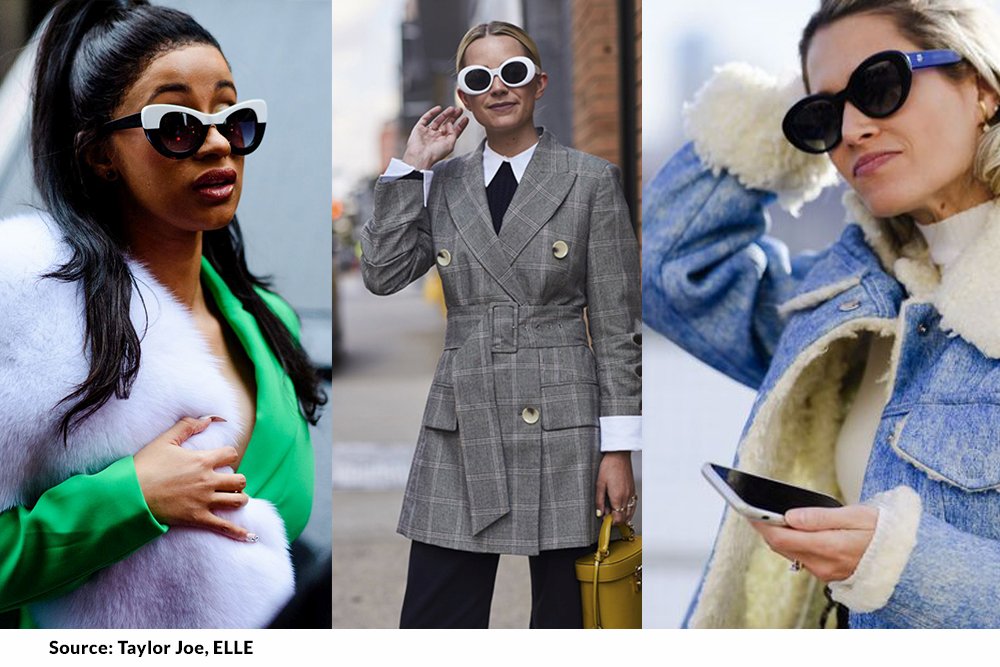 Shield glasses
Shield sunglasses are one of the hottest trends right now. Wear them for sport or make a bold decision and wear elegant shield sunglasses by Max&Co with your everyday outfit. Not everyone can rock the space-age look like by Versace, but when it works, it WORKS. Perfect for square and oval faces.
Mirrored glasses
Mirrored lenses are back in a big way. They come in all shapes and sizes, adding an 80s to 90s vibe to literally any outfit. Can't wait for summer? Start wearing mirrored Polaroid sunglasses now and we promise you will look as young and cool as ever. What's even better – these add extra protection for your eyes and are perfect for driving or sports, eg. Oakley Holbrook. Plus, they work for every face shape!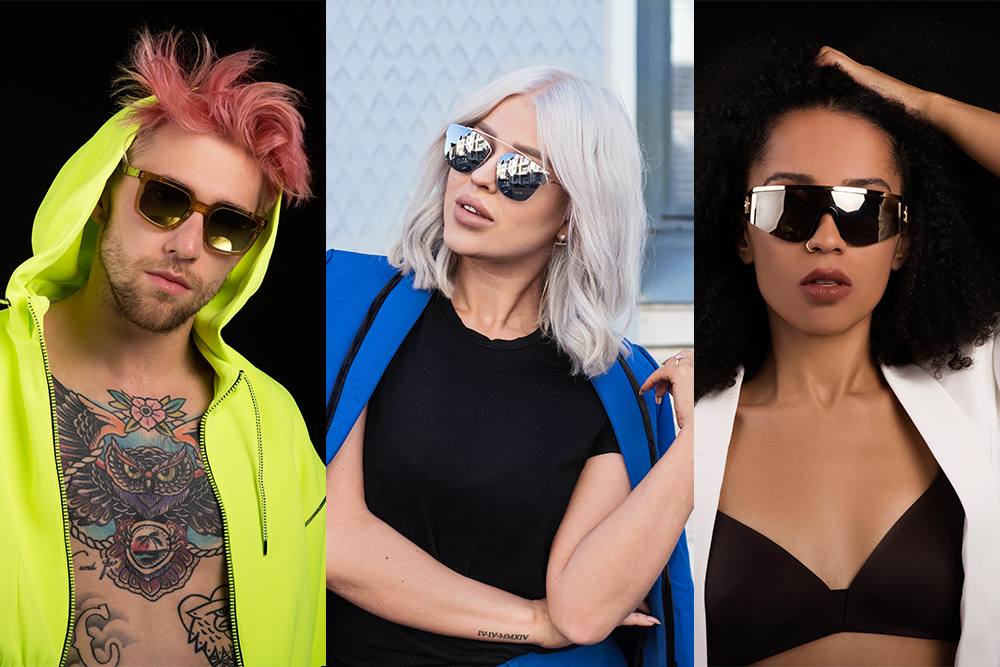 As you could read, sunglasses will not go out of fashion through all the years. Without a shadow of a doubt, we can say you will definitely find sunnies made just for you in eyerim's offer. So let's dive into finding your perfect choice/shades at eyerim e-shop.